The measures enacted with regards to the COVID-19 may still affect the Pyvo meetups or the conditions under which they are being held. Please follow the city pages to get the information and contact your local organizing team in case of any questions.
Ostravské Pyvo – Iterační

The meetup took place on Wednesday the 7th of March, 2018 at 19:00.
POZOR, změna! Vzhledem ke změnám na poli přednášejících bude březnové Pyvo na téma iterátorů v Pythonu. Domácí automatizace se pak dočkáte v dubnu.
O iterátorech, tzv. iterables či sekvencích už slyšel alespoň jednou každý, kdo se kolem Pythonu pohybuje. V březnu si proto ukážeme, co je to ten iterátor, jak se liší od iterables a co z toho je naše dobře známá funkce range. Nezůstane však jen u teorie, ale podíváme se i na to, jak nám mohou iterátory pomoci při zpracování většího množství dat na několika příkladech z reálného světa.
Talks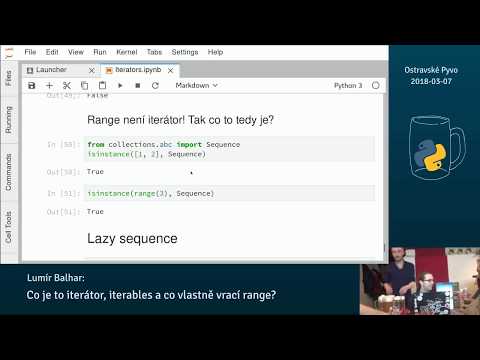 Co je to iterátor, iterables a co vlastně vrací range?
Elsewhere on the Web:
Jak jsem migroval bžilion dat v Pythonu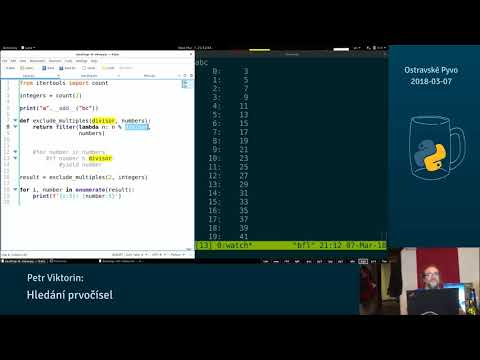 Hledání prvočísel (přes generátory)
Příliš pokročilé použití generátorů a iterátorů
Elsewhere on the Web:
Venue
V. R. Levský, Škroupova 1114/4