The measures enacted with regards to the COVID-19 may still affect the Pyvo meetups or the conditions under which they are being held. Please follow the city pages to get the information and contact your local organizing team in case of any questions.
Brněnské Pyvo – Bude!

The meetup took place on Thursday the 28th of April, 2022 at 19:00.
Po dlouhé době se v dubnu opět potkáme osobně v ArtBaru! Program je zatím v přípravě, nemáme potvrzeného speakera, ale nebojte se, řešíme i náhradní varianty. Pokud má kdokoliv z vás zajímavé téma související s Pythonem, o které byste se chtěli podělit s komunitou, stage může být vaše, dejte vědět! Vidíme se už tento čtvrtek 28. 4. od 19h v ArtBaru Druhý Pád.
---
After a long time, we will meet in person again in ArtBar in April! The program is still in preparation, we do not have a confirmed speaker, but don't worry, we are also working on alternative variants. If any of you have an interesting Python-related topic that you would like to share with the community, the stage may be yours, let us know! See you this Thursday, April 28, from 19:00 in ArtBar Druhý Pád.
Talks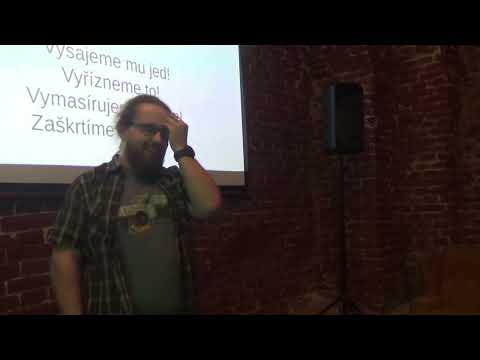 Mýty v první pomoci
Elsewhere on the Web:
Venue
ArtBar Druhý Pád, Štefánikova 836/1
Sejděte dolů po schodech, vydejte se doleva poměrně dlouhou chodbou, a po pravé straně najdete bar. Pyvo hledejte v salonku za barem.