The measures enacted with regards to the COVID-19 may still affect the Pyvo meetups or the conditions under which they are being held. Please follow the city pages to get the information and contact your local organizing team in case of any questions.
Brněnské Pyvo – Novinkové

The meetup took place on Thursday the 29th of April, 2021 at 19:00.
Vzhledem k stále trvající nepříznivé epidemické situaci se opět potkáme ONLINE.
---
Because of the ongoing unfavorable epidemic situation, we will meet ONLINE again.
Join us on Thursday 29. 4. 2021 at 19:00 via https://meet.google.com/dzp-ract-chz The talk will be in English.
Talks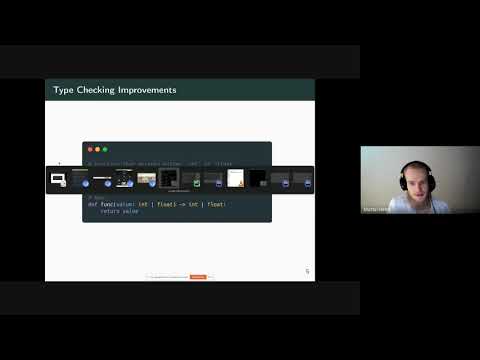 News in Python 3.10
In this talk we will take upcoming release of Python for a spin and look at all the important changes that Python 3.10 will bring, including type checking, syntax changes, pattern matching, performance improvements and more.
Martin Heinz is a DevOps engineer and certified Red Hat professional and currently works at IBM. At work he build CI/CD systems, manages OpenShift clusters and builds Python and React applications. Outside of work he also maintains a programming/engineering blog, where he writes about Python, Golang, Kubernetes and many other things. More info about Martin can be found at https://martinheinz.dev
Elsewhere on the Web: