The measures enacted with regards to the COVID-19 may still affect the Pyvo meetups or the conditions under which they are being held. Please follow the city pages to get the information and contact your local organizing team in case of any questions.
Brněnské Pyvo – Pracovní

The meetup took place on Thursday the 26th of November, 2020 at 19:00.
Vzhledem k současné epidemiologické situaci se i listopadové Pyvo odehraje ONLINE.
Because of the current epidemiological situation, even November Pyvo will be held ONLINE.
---
Join us on Thursday 26. 11. 2020 at 19:00 via Google Meet. The talk will be in English.
Talks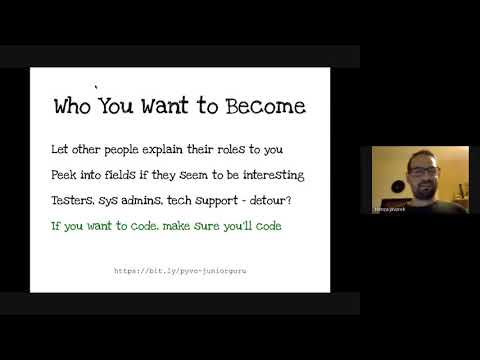 Tips & Tricks on How to Get Your First Job In Tech
So you finished reading "Automate the Boring Stuff with Python", completed a university degree, graduated PyLadies course, or got certificates from a dozen online courses? In any way, congratulations! But what next? Where to find entry-level jobs? How do you know you're ready to start applying? How can you prepare? If these are the questions that won't let you sleep, listen to this talk!
Honza Javorek is a software engineer and an author of junior.guru, a Czech guide for people who want to start coding or seek their first job in tech. In 2011 he founded the Python meetup in Brno and since then he's been involved in growing the Czech Python community.
Elsewhere on the Web: