The measures enacted with regards to the COVID-19 may still affect the Pyvo meetups or the conditions under which they are being held. Please follow the city pages to get the information and contact your local organizing team in case of any questions.
Brněnské Pyvo – Březnové

The meetup took place on Thursday the 29th of March, 2018 at 19:00.
V březnu Pyvo bude!
---
Yes, there'll be Pyvo in March!
Talks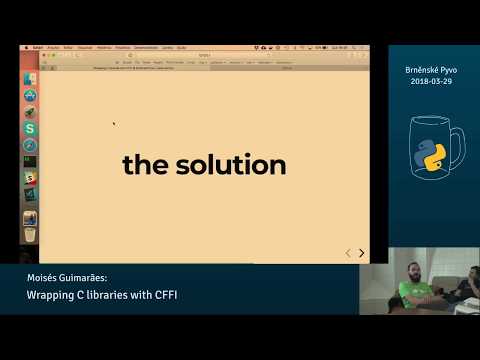 Wrapping C libraries with CFFI
In this presentation we will talk about how to bring that C library we [like|need|depend on] into Python so we can code in Python everyday! \o/
Elsewhere on the Web:
Venue
ArtBar Druhý Pád, Štefánikova 836/1
Sejděte dolů po schodech, vydejte se doleva poměrně dlouhou chodbou, a po pravé straně najdete bar. Pyvo hledejte v salonku za barem.