The measures enacted with regards to the COVID-19 may still affect the Pyvo meetups or the conditions under which they are being held. Please follow the city pages to get the information and contact your local organizing team in case of any questions.
Brněnské Pyvo + BRUG – Hardwarové

The meetup took place on Thursday the 18th of December, 2014 at 19:00.
Tradiční datum Pyva+BRUGu připadá na den po Štědrém dni, takže to posuneme o týden dřív.
Jako už tradičně, prosinec patří hardwaru. Přineste pípátka, blikátka, točítka, chytré krabičky a jiné zajímavé komponenty a systémy.
Tradičně uspořádáme i vetešnictví – jestli máte doma nepotřebný kabel, klávesnici či nějaký nesmysl do USB, přineste ho, pomůžeme mu najít nový domov.
Talks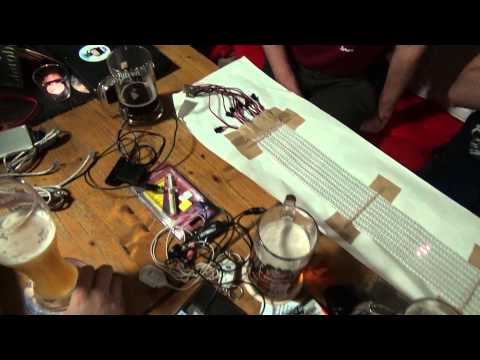 MicroPython demo
Elsewhere on the Web:
Venue
Koločava, Bayerova 10