Due to the current situation and emergency measures taken in order to control the COVID-19 disease, regular Pyvo meetups are canceled until further notice. Please follow the city pages to get information about possible dates or online events.
Brněnské PyVo – Punkové

The meetup took place on Friday the 27th of April, 2012 at 19:00.
Na PyVo v dubnu. Téma: Python WTFs, hacks, tips & tricks. Přispějte každý svým příběhem! Program tohoto PyVa je ryze punkový a živelný.
Ale s tvými geek slajdy, Jocho, počítám! ;-)
Srazy.info: http://pojd.me/1qm
Poznámka: Facebook je debil. Když uděláte event pro skupinu, nikdo jiný než členové se na něj nepřihlásí, i když je to Open Group. Přitom to dřív šlo. Takže na tento event se přihlásí jen členové Pyonýrů, což nebylo záměrem. Přijďte prosímvás kdokoliv. Máte-li nutkání se přihlásit, udělejte to na srazy.info.
Talks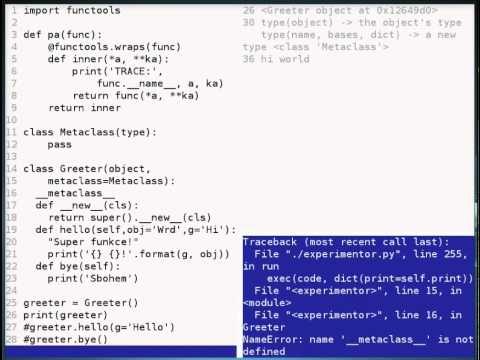 Trocha pythonové magie
Elsewhere on the Web:
Venue
Restaurace Kaverna, Veveří 9, 602 00