The measures enacted with regards to the COVID-19 may still affect the Pyvo meetups or the conditions under which they are being held. Please follow the city pages to get the information and contact your local organizing team in case of any questions.
Brněnské PyVo – Punkové

The meetup took place on Friday the 27th of April, 2012 at 19:00.
Na PyVo v dubnu. Téma: Python WTFs, hacks, tips & tricks. Přispějte každý svým příběhem! Program tohoto PyVa je ryze punkový a živelný.
Ale s tvými geek slajdy, Jocho, počítám! ;-)
Srazy.info: http://pojd.me/1qm
Poznámka: Facebook je debil. Když uděláte event pro skupinu, nikdo jiný než členové se na něj nepřihlásí, i když je to Open Group. Přitom to dřív šlo. Takže na tento event se přihlásí jen členové Pyonýrů, což nebylo záměrem. Přijďte prosímvás kdokoliv. Máte-li nutkání se přihlásit, udělejte to na srazy.info.
Talks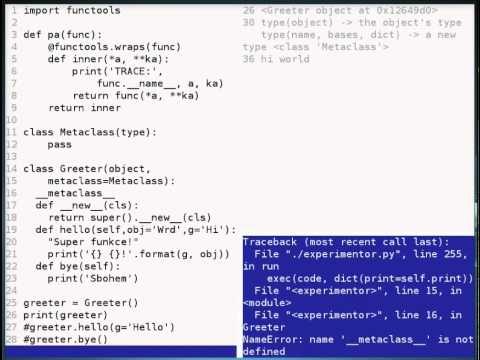 Trocha pythonové magie
Elsewhere on the Web:
Venue
Restaurace Kaverna, Veveří 9, 602 00