Olomoucké Pyvo – Python performance

The meetup took place on Thursday the 14th of December, 2017 at 18:00.
Ahoj.
Předvánoční olomoucké Pyvo bude věnováno problematice výkonnosti Pythonu a nástrojům a způsobům, jak překonat rychlostní omezení, která s sebou vyšší programovací jazyky nutně přinášejí.
Těšíme se na Vás a přejeme krásný adventní čas!
Talks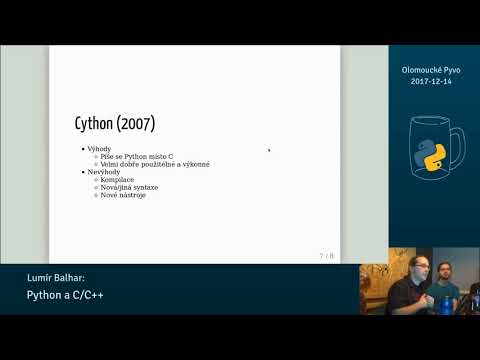 Spolupráce Pythonu s C
Elsewhere on the Web: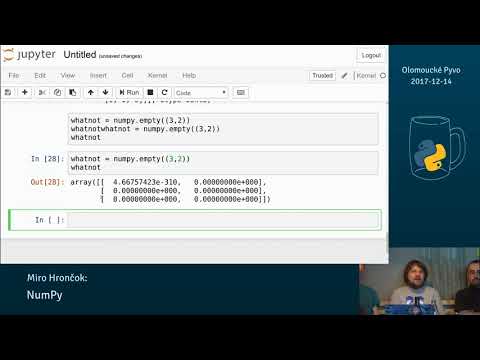 NumPy
Nemusíme používat Céčko přímo, abychom těžili z jeho výhod. NumPy je knihovna pro n-rozměrné homogenní pole (většinou čísel). Uvnitř šlape Fortran a C, ale my používáme pouze Python.
Elsewhere on the Web:
Venue
LOCAL LOKAL industry pub, Zeyerova 809/17, Olomouc